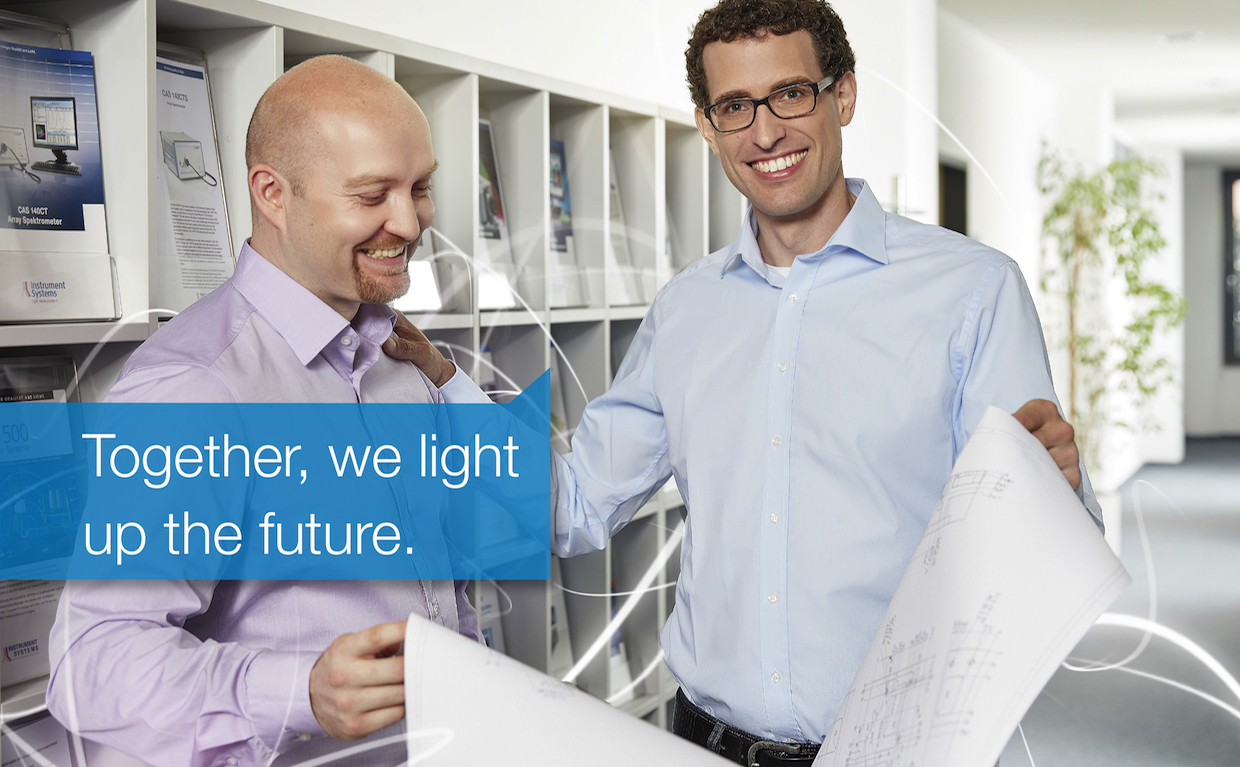 With the development of high-precision array spectrometers, colorimeters and sophisticated systems and software solutions, Munich based Instrument Systems GmbH is setting worldwide standards in the field of light measurement. Our customers include international manufacturer of LEDs, display technology and automotive accessories as well as notable testing laboratories and research institutions. We develop and manufacture measuring devices of the highest quality with about 280 employees at our company sites in Munich and Berlin. As a subsidiary of Konica Minolta, Instrument Systems GmbH thereby benefits from a powerful and global network.
For our international team in Munich we are looking for you
Master's Thesis OLED TV gamma calibration
(6 months including writing a master's thesis)
Your tasks:
Hands-on measurement of state-of-the-art OLED TVs using test patches. Exploring the different settings/modes e.g. accurate color modes (cinema/film maker mode) versus vivid/gaming mode and especially exploring VRR with different refresh rates.
Quantify gamma curves based on own measurements.
Deep dive into gamma calibration and underlying brightness modulation, e.g. amplitude based modulation versus pulse width modulation.
Developing a new, industrial‑suited gamma measurement technique for OLED TVs for in-line measurements during OLED mass production.
Working with state of the art light measurement systems, e.g. cameras/spectrometers
Familiarizing with characteristics of light and color measurements, OLED displays and the use of electro-optical transfer functions (EOTF)
Evaluate various methods of gamma measurements; tradeoff between measurement speed and accuracy.
Evaluating these methods on a high-end OLED TV.
Your requirements:
Being enrolled as a student in a technical or scientific subject e.g. Physics, electrical, engineering or computer science
Experiences with software tools for scientific data evaluation e.g. MatLab/Python are mandatory
You bring along a work spirit, "doer mentality" and interest in technical deep-dive. You are able to work autonomous and gather information independently, e.g. get acquainted in literature, but also discuss with product managers, application engineers, R&D engineers and other roles
Ideally you have initial experiences with color sciences, display technologies, light measurement cameras/spectrometers/colorimeters or gamma correction on image/video devices
Practical experience in the field of light measurement is ideally but not mandatory
You like working with state of the art light measurement systems? We offer you the possibility to write your master's thesis within this exciting environment. Do you feel ready to meet the challenges within a highly motivated and skilled team? Then we are looking forward to receiving your application! Please let us also know your possible starte date.
Your personal contact:
Andrea Bauer
Human Resources Generalist
+49 (0) 89/ 45 49 43 – 199